Where to Buy Mutual Funds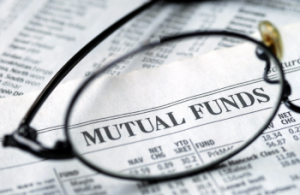 You can buy mutual funds directly from mutual fund companies, brokerage firms, or financial advisors. You may also buy mutual funds within your retirement plan (e.g. 401(k) plan) offered by your employer.
Whenever you buy from intermediaries, such as brokers or financial advisors, you'll be charged sales commission ("load"). Sales commission may be paid up-front as front-end "load", may be charged annually as 12b-1 fee, or may be taken out when you sell shares as contingent deferred sales charge (back-end "load"). These sales commissions are costly and could harm your investment return. You should invest in "no-load" funds (no sales commission) with low expense ratio, whenever possible.
Buying Direct
One way to purchase no-load funds is to "buy direct" from the mutual fund company. For instance, the following mutual fund companies (known as fund families) offer no-load mutual funds for direct purchase, without a commissioned salesperson:
Dodge &
Cox
Dreyfus
Fidelity Investments
Janus Capital Group
PBHG
Funds
Strong Investments
T. Rowe Price
TIAA-CREF Mutual Funds
Vanguard Group
To buy direct, you can simply open an account online with these fund companies (after some annoying paperwork, you should be able to fund your account through a free ACH transfer from your bank account to the mutual fund company).
Discount Broker
Besides buying direct from the mutual fund company, you can buy no-load funds from discount brokerage firms. Unlike publicly traded stock, where all brokers offer the same selection (e.g., all publicly traded shares), some brokerage firms will have a much larger selection of no-load mutual funds than others. Discount brokers that offer large selection of mutual funds from different families are known as "fund supermarkets." The following brokers have large selection of no-load funds:
Charles Schwab
E*Trade
Muriel
Siebert & Co.
Scottrade
TD Waterhouse
Other firms–particularly those that have historically operated and sold their own mutual funds–including Fidelity, T. Rowe Price, and Vanguard, are now beginning to offer a "fund supermarket" selection of funds (not just limited to their house products) through their expanding brokerage operations.
One benefit of buying funds from brokerage firms is that all of your investment holdings can be consolidated into one account and one statement. Staying on top of the performance of each of your mutual funds is taxing enough, and there is much to be said about a combined statement, one point of contact, and less paperwork (e.g., 1099 forms) for tax purposes. Further, it is easier to move assets from one investment to another when they are all within the same brokerage firm. Additionally, consolidated accounts at brokerage firms generally offer check-writing privileges with ATM/Debit cards, which may be a convenience (although really, this is the purpose of a checking account).
The downside is that the brokerage will likely have a more limited selection of no-load funds than those available for direct purchase, and the brokerage firm may charge transaction fees ($20 to $50) for many of their non-house mutual funds. For instance, no-load Vanguard funds are available through Charles Schwab, but with transaction fee (0.7% of principal to up $15,000 investment). The same Vanguard funds can be purchased directly from Vanguard with no fee. Generally, funds (load and no-load) that are available without transaction fees are indicated as "No Transaction Fee (NTF)" funds, while funds with transaction fess are called "Transaction Fee (TF)" funds.