Financial Management and Casino Accounting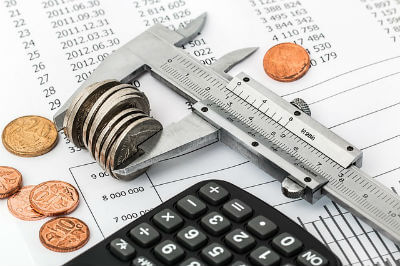 The Key to Establish Run and Maintain any Successful Gambling Business
One might wonder why the biggest land-based casinos are not embarking on the online market, especially when we notice that online casinos are growing in popularity exponentially with the advent of new technologies allowing players to play casinos in almost "real-life" conditions.
When comparing online casinos to traditional gambling houses, one might think that managing an online gambling platform is hassle-free compared to a brick-and-mortar casino. In fact, online casinos seem to have simplified the way revenues flow in their businesses, bypassing the traditional five-tier accounting organisation of any physical gaming establishment consisting of operating personnel (dealers, pit clerks, waiters, etc), cashier, counting room and vault staff, internal auditors and controllers and finally complementary accounting such as hotel room revenues, food and beverages, escorting, etc. It appears that the money flows between many hands before being counted as part of the gross income of a casino, which is a non-existent aspect of the accounting of an online casino.
Online casinos and traditional gambling houses are therefore not alike at first sight. However, their foundations are identical and are composed of the same elements. Despite the complexity of their financial management and accounting, the success of their business depends on two fundamental principles common to all commercial activities: debits and credits, or, in other words, expenses and income or revenue. When discussing the subject from that angle, it is possible to simplify the basic principles of the accounting and financial management of a casino whether online or in a public venue.
Debits/Expenses
As in any business in any economic sector, casinos have an exhaling range of expenses inherent to the operation of their activities. Earlier, we reviewed a tiny fraction of the expenditures that traditional gambling houses must endure only to pay the salaries of the many employees needed to run their businesses smoothly, starting with janitorial services, security, reception and waiting, all the way up to the highest financial management staff of their enterprises. In addition to employees' salaries are costs related to commodity bills, catering, purchase and maintenance of expensive equipment and machinery, organisation of events, hosting services such as hotel rooms and more.
On the other hand, online casinos, although their expenses are allocated differently, spend money to cover the same areas of development. In default of having to pay for many staff members to run their games and venues, they must endure the costs of purchasing high-tech software, rock-solid and energy-efficient servers, experienced customer service, marketing campaigns, web design, and SEO, to mention just a few of their expenses.
Credits/Revenue
Regarding a casino's income, whether online or not, their only source of revenue comes from the players exclusively. Although some fortunate players strike it rich now and then, the proportion of players who lose their money is much higher. It is the very principle of the casino business to host games configured to give an advantage, called house edge, to the casino in the long run. That's how casinos make money! The total amount of money lost by the players during a given period is therefore considered to be the casino's gross revenue for the same period. Online casinos have the chance to see the calculation of their income simplified by the computerised automation of all transactions between players and their account, counting each loss, on each game, and on each hand, wheel spin, or lever pull.
Land-based casinos operate in a more complex manner where money is converted to chips and where keeping accurate and precise track of how many chips are given, in relation to how many are redeemed, merely is impossible because of customers losing chips or keeping some as a souvenir. Secondly, the fast-paced nature of casino activities and the fact that chips are a less tangible form of money, hinder any kind of meticulous recording of every single financial transaction happening within the walls of the casino. Therefore land-based casinos must have so a five-tier structure of accounting, as we mentioned earlier, to evaluate their income as accurately as possible. Online casinos definitely have a significant advantage in that field of accounting and financial management.
Gross Revenue Minus Expenses – The Key to a Casino's Success
As we were saying, the only source of income of a casino is determined by the total amount of money lost by players at the different slot machines and game tables. For land-based casinos, an additional source of income may come from the various services offered by the gambling house, such as escort services, shows and concert performances, hotel room reservations and other services, but they are only a small contribution to the casino's turnover. To determine the success of the operation conducted by the financial management of a casino, it is necessary to calculate the total sums lost and spent by the players over a given period (gross income) and subtract the expenses needed to run the business on the same period. The result obtained is called the net income. If the net income is positive, then the casino has made a profit if, on the other hand, it is negative, the casino has suffered a loss.
The Accounting and Financial Management Role is to Find a Subtle and Healthy Balance Between Income and Expenses
In conclusion, this is where the critical role of the accounting and financial management of a casino resides. To make a profit and be profitable, managers must find a perfect balance between expenses and revenues to ensure that the company makes money while remaining welcoming and attractive to the players. Although the way in which income flows is different between online casinos and brick-and-mortar casinos, the stakes are the same, and the success of gambling houses and platforms depends on the ability of accounting and financial management to find and to maintain this subtle balance.
Finally, an economic book has emerged as being the bible of accounting and financial management of casinos. Although published for the first time in 1988, the principles in this book are still up-to-date and many of them apply very well to online casinos. "Casino Accounting and Financial Management" by E. Malcolm Greenlees should be on the shelves of all those who aspire to succeed in the management of an online or land-based casino.